Cases History
A lot of companies are choosing vtenext as a CRM solution to optimize internal processes and the use of resources.
The extreme flexibility allows it to be used in all production sectors. Below, some developments are implemented for different sectors.

GRUPPO CLERICI
BUSINESS FIELD
The Clerici Group has been dealing with bathroom furnishings and supply of plumbing and heating equipment for more than forty years. The company reatail channel counts more than 30 shops in the North of Italy.

THE COMPANY NEEDS
The Group did not have a clear and define lead management process: the customer's data were uploaded in the ERP only when a formal offer was required and then they remained in a sort of limbo until the order acceptance.

REFERENCE for vtenext
«Vtenext has allowed us to digitize and automate the processes linked to leads, which until then were completely manual, as well as allowing us to see the first benefits in a few months»


Contact
Sig. Luca Zanirato
THE PROJECT
The digitalization of the lead management process began with two important touch point:
Show room: an automated process sends a welcome email to every customer that visits the store as well as uploading the data directly in vtenext
Web site: using an integrated web form the data coming from the site are uploaded in the CRM
The next step was the synchronization with Mistral, the ERP in use. Thanks to this the lead record can be created in the ERP with the related Offer.
The integration between the two systems allows the constant bidirectional update of the lead record.
BENEFITS
«We were able to automate a part of the company, the show room, in six months» says, Luca Zanirato, Senior Developer and CRM manager

Sono stati ottenuti anche concreti benefici:
– Decrease in time waste
– Better access to information, , which are no longer fragmented, duplicated nor redundant
– Customer data are easier to find, consult and filter

– The integration with the contact center allows to recover and to qualify the leads in a faster and more efficient way
– Increase in the number of managed leads: the prevision is to go from 1000 lead now managed to over 20.000 in a year
– Rapid share of information among the company of data contained in the ERP
– Quick response to customers and improvement in the service provided.
---
FARVIMA
BUSINESS FIELD
Farvima Medicinali works with all the main parties involved in the pharmaceutical supply chain, enhancing their specific roles.
In these changing times Farvima is ready to take on new challenges because it is convinced that distributors must also seek to find new solutions and strategies.
Product assortment, diversified services and guaranteed quality are the mainstays of Farvima's daily work.
It currently serves over 4200 chemists and owns 12 dispatch warehouses which employ approximately 320 people.
REFERENCE for vtenext

"Vtnext's excellent flexibility has made it possible to set up an automatic service to welcome new customers, and provide our credit recovery office with a list of frequently late payers.
It has also made it possible to develop customer service activities, thus improving customer management"

Contact
Sig. Gaetano Avino
CRM PROJECT
Verticalization, implemented in partnership with Readytec, a software house, is used as a company intranet to create a full box of customer information, but also to manage in-house procedures and relations with suppliers.
he main characteristics of the project are:

– A single information card that gathers all customer information, consequently excluding all volatile information such as emails or oral info and agreements.
– Correct, rapid customer/supplier identification and the opportunity to give a prompt, accurate answer to all queries. The system issues a detailed report after calls on customers, so that sales staff can consult and print out the customer's account statement directly in the chemist's shop.
– Generation of newsletters to customers to aid planning targeted e-mail marketing campaigns.
BENEFITS
– Work processes are improved by using vtenext as a company information 'centraliser'.
– Customer processing is optimised and agents' work is facilitated.
– Marketing campaigns are more effective and more closely targeted.
– Customer service is improved.
– Agents are better organised.
---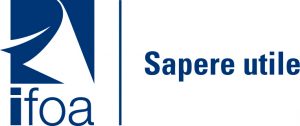 Contact
Sig.ra Daniela Cospito
IFOA
BUSINESS FIELD
IFOA is an acronym for Chamber of Commerce Training and Service Centres.
It has been dealing with training for forty years, aiming at increasing professional skills, enhancing people's personal development, and reinforcing human capital and competitiveness for businesses and the economic system as a whole.
IFOA operates in most Italian regions and on a global scale, developing training activities in many specialist trades and organising job shops, technical services and consultancy.
CRM PROJECT
Developed to connect CRM to the company management program in order to facilitate customer data coordination and transfer.
The application is customised as follows:
– A customised module for sales propositions regarding services and training courses.
– Customised fields on personal data forms, with a special drop-down menu that speeds up consultations.
– Connection to different software used for e-mail marketing campaigns, simplifying the creation of newsletter addressee lists and result monitoring.
BENEFITShe main benefits for the organisation are:
– Easier searching, consulting and filtering of customer data.
– Faster distribution of information from the management program to the company network.
– Quicker replies to customers, better service.
– E-mail marketing campaigns are more effective and time and resources are saved.
---
LASTMINUTE
BUSINESS FIELD
lastminute.com Group is a booking portal for packaged holidays.
It is used to view and select the best offers regarding hotels, flights and packages by comparing hundreds of low-cost and traditional tour operators and reserving personal special offers.

Contact
Sig. Claudio Mercuri
CRM PROJECT
In this case CRM is integrated with the portal so that data relating to subscribers, acquired users and bookings made can be recorded and clustered.Below are some of the characteristics of the project:
– Operators use a single work platform
– Quotes are automatically imported from the different websites
– Quotes are sorted automatically and forwarded to operators according to language, product type and country of origin
– Emails and SMS to customers are managed centrally through vtenext
– Inbound telephone calls are optimised, with screen pop ups visible to operators and customised according to the product type mentioned in the customer's call
– Customised SMS campaigns based on data contained in the CRM
BENEFITS
Using the platform has achieved:
– Greater control over call centre activities
– Reduced handling times for replies and quotes
– Lesser risk of human error thanks to the automation of activities
– Easily integrated new company procedures and systems
– Optimised SMS marketing campaigns and result analyses
– Better management of telephone and promotional activities