How much does vtenext cost? Which is the amount of money we need to implement it within our company?
vtenext's price includes every modules you need to manage Marketing, Sales, Customer Service, HR and Project Management, a BPMN Engine able to automate each kind of business process and some AI algorithms, such as Chatbots or automatic classificators.
Ask for a quote!
But how much does it cost?
It depends by your needs and by different variables, including:
Cloud CRM or On Site version

Number of users

How much algorithms you need

How much integrations you need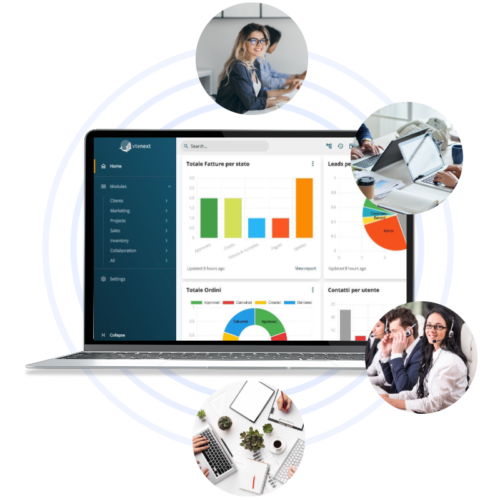 Fill this form and you will receive a custom offer tailored on your needs!