PROCESSES for services
Managing services for customers effectively is the first step to standing out from competitors. With the BPM processes you can guarantee your customers short lead times, which translates into customer retention.



Selling products is just the first step of a complete customer satisfaction strategy. Now more than ever products must be accompanied by efficient services, and particularly by a customer service that is able to rapidly meet or even anticipate customer requirements.
From this point of view vtenext CRM is a powerful ally. Featuring a dedicated customer portal with a built-in conversations module, it shortens the distance between companies and customers.
In addition, the Customer Service module makes it possible to trace after-sales service requests received by email and transformed into tickets.
All service activities can be reported and measured with the SLA function, thus continuously improving flows.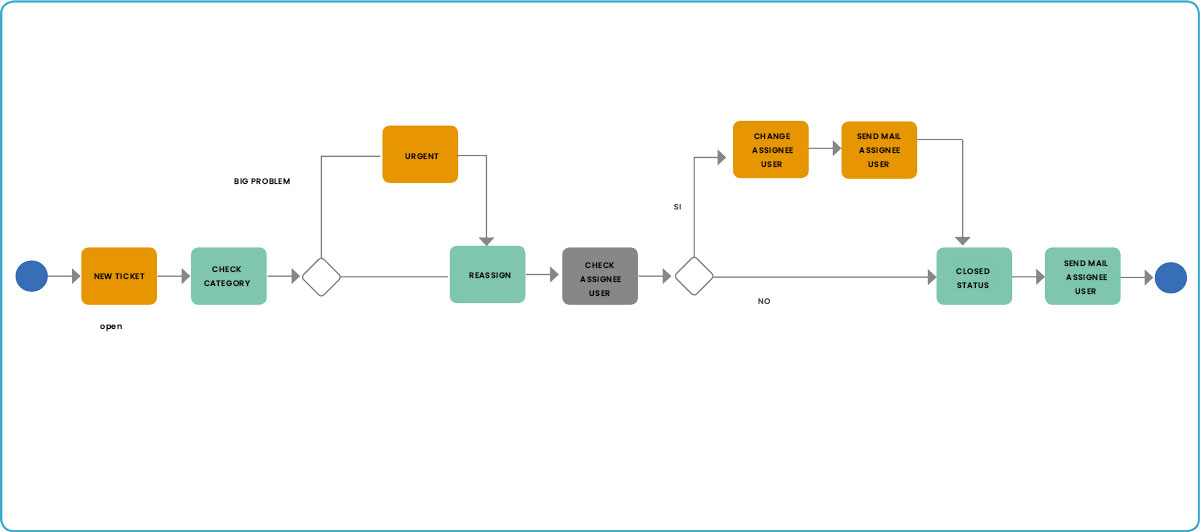 vtenext : Make vtenext's BPM heart beat
In addition to using vtenext's existing tools, now you can also create your own processes and adapt them to your company's specific requirements.
With the Process Manager editor drawing up processes is easy and straightforward and does not require any special technical or IT skill.
With the SDK functions, Process-Driven solutions know no boundaries.



With vtenext you can:

– Automate the main customer care processes
– Give your customers access to the Customer Portal
– Trace service call requests, including those received by email
– Manage levels through SLAs
– Set up internal reporting (for example open and closed tickets)
Sharing and teamwork

With vtenext you can use conversations and immediate communication flows to share documents and activities with your team. Furthermore, you can convert tickets into FAQs and email messages into tickets.