PROCESSES for services
Managing services for your customers effectively and quickly represents the first step to differentiate yourself from competitors. Through the BPM processes you will ensure their maximum timeliness in interventions with a return in terms of retention.



Selling the products is just the first step that leads to a complete customer satisfaction strategy.
To date products have to be sold with a set of ancillary services and a customer service able to meet customer needs in a fast way and also capable of anticipating their requests.

To do this vtenext CRM is a good ally. Thanks to its dedicated customer portal, equipped with a real time chats, brings the company closer to its customers.

Plus, in the Trouble Ticked module, is possible to track the customer service requests sent via email and then turned into ticket using the mailconverter. All the operations made can be reported and measured using the SLA function, in this way the workflows can be constantly improved.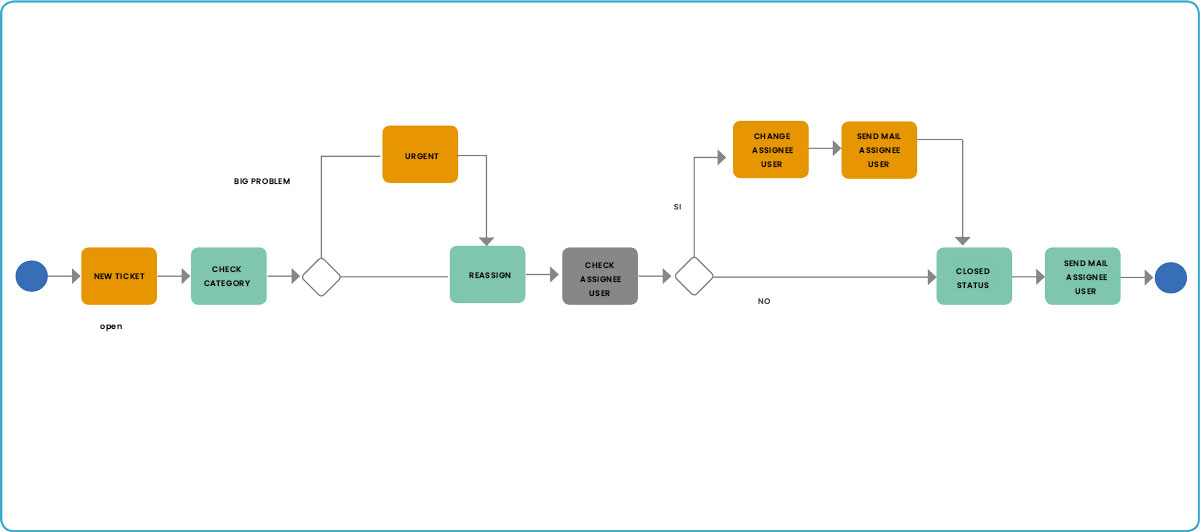 vtenext : A beating BPM Heart
In addition to the tools already present in vtenext for managing customer services, today you can build your processes near real needs of your company.
Thanks to the process manager editor, designing the processes will be simple and intuitive and will not require particular technical and IT skills.
With the SDK capabilities,Process-Driven solutions no longer have any usage limits.



Through vtenext you can:

– Automate the main customer service management processes
– Offer your Customers access to the Customer Portal
– Trace assistance requests also by email
– Manage levels via SLA
– Configure internal reporting (for example opened tickets, closed tickets)
Teamwork

With vtenext you can share documents and activities with your work team through conversations and instant communication flows. You can also convert tickets into FAQs and mail messaging into tickets.