vtenext is pleased to present its new GDPR suite, a proactive tool for managing GDPR procedures correctly in line with the rules introduced by the European Data Protection Supervisor.
CRM for GDPR management.
The suite features two master modules for vtenext
1) Data Processing Registry
2) Recruitment Kit (employees and co-workers)
With the Data Processing Registry it is possible to manage all data contained in the CRM database and aspects related to employee and co-worker recruitment contracts, in full compliance with the European General Data Protection Regulation.
Each database managed in the Registry must be associated to a processor. This is done by ticking the "type of appointment" box. This function proves particularly useful for example when given data is to be made accessible to third parties, such as web service providers.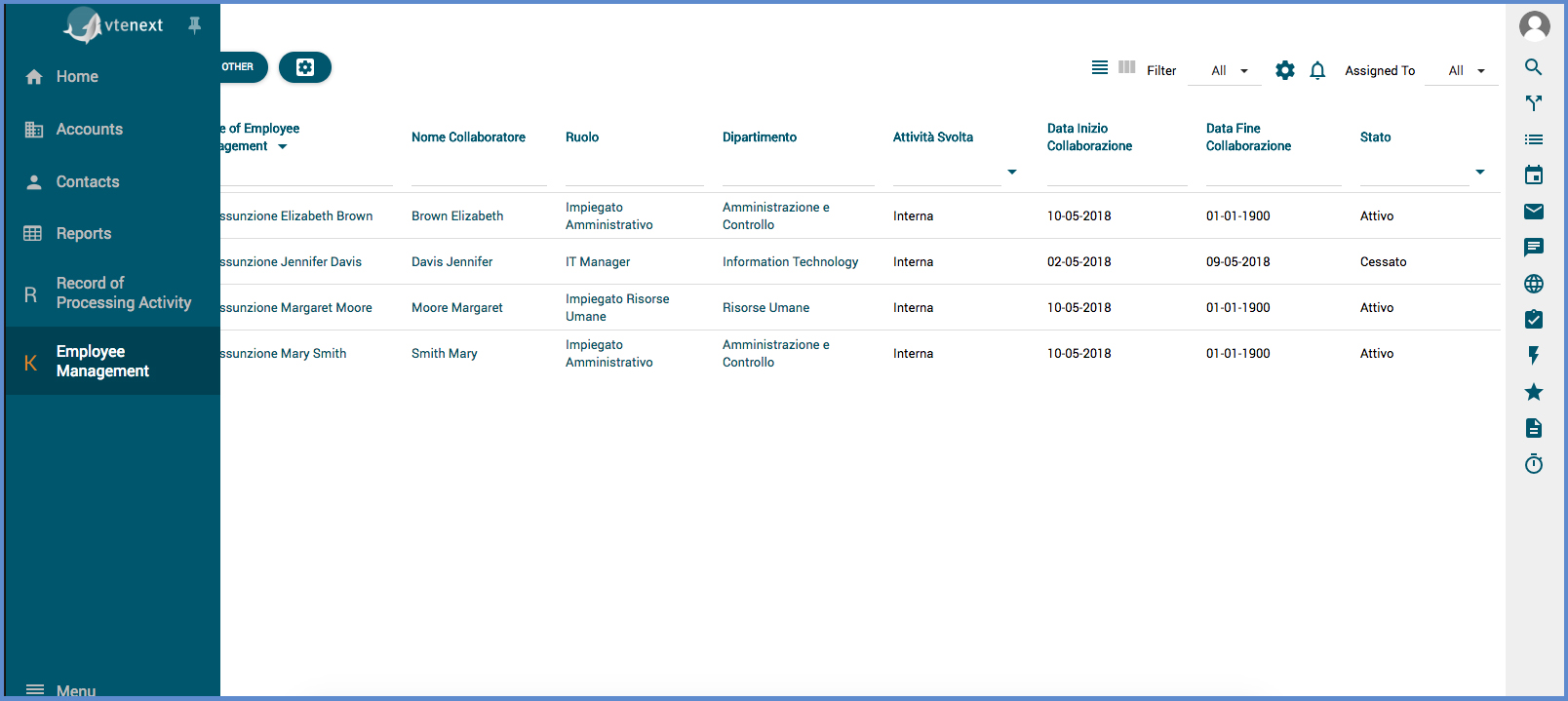 From the same screen it is possible to set the level of autonomy regarding data management, as agreed with the owner: "total autonomy", "partial autonomy", "managed by operator on request", etc.,
The registry also provides for classification by type, distinguishing identification data (such as name, surname, etc.), from "sensitive data" requiring special processing (political opinions, religious beliefs, etc.)
WIZARD
A wizard provides instructions for easy, guided data collection with which to implement the registry.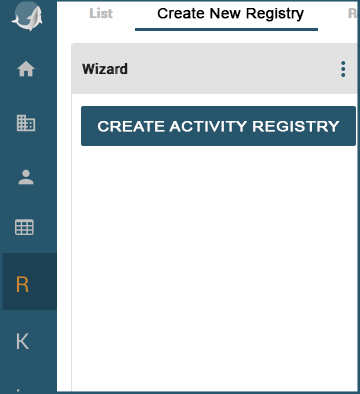 Once the personal details have been entered, the wizard is used to specify how they will be stored, i.e. physically (such as on paper) or electronically.
Following the guided procedure it is also possible to set the expiry date of consent to processing, so that vtenext uses the BPM processes and engine to send notices, alerts or automatic emails to the data owner requesting consent renewal.
This simple process prevents any likelihood of error and also safeguards from GDPR infringements and ensuing sanctions.
RECRUITMENT KIT 
The recruitment kit is used to manage the personal data of employees, and is particularly useful for companies with a large number of employees.
Using the CRM database, the module sends employees' documents (e.g. privacy notices, internal regulations) and traces their receipt as soon as they are opened by the recipients. Successful reading of the documents is recorded by a unique electronic key associated to each employee, which is deleted with the first click. The CRM is thus able to track document delivery to recipients.
The module can also monitor schedules for staff training activities, so that employees do not miss individual training sessions and therefore are not obliged to repeat the whole course.
To find out more about vtenext's GDPR solutions, fill in the form below.  We will get back to you as soon as possible.