PROCESSES for sales
With vtenext you can easily and quickly manage the process of acquisition and loyalty of the customer, without any information being lost, whether related to contact or orders.
The sales force will always have all the data necessary to manage the customer effectively and in a privileged manner.
Through the advanced management of the processes it will be possible to manage in an automated way all the promotional, profiling and estimating activities, thus increasing sales and the number of customers with vtenext. Then the support of statistics, charts and reports will help you having a full and clear picture of the situation.

Using the Leads module you will be able to monitor all the details of potential customers and to assign the list to the person in charge. You can manage and keep track of all the activities linked to potential customers by usign the Calendar module of vtenext. Furthermore using the Potentials module you will be able to maximize the results of your negotiation.
Managed Processes

· Management of evaluation cycles
· Sampling
· Management of commercial and technical approvals
· Progress control of negotiations
Cooperation

· Management of the document flow with the customer
· Management of internal messaging (company chat) in the office and on the move
· Calendaring and activity planning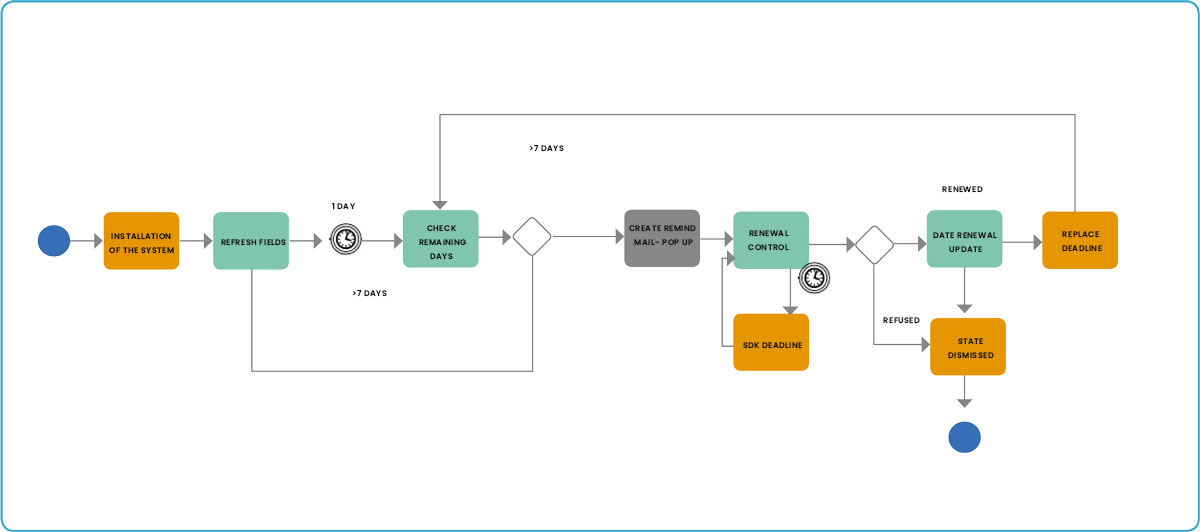 Renew License

A CRM-BPM solution to simplify processes, eliminating the incidence of errors and reducing time.


Discover all the functions of vtenext for the sales area

– Collection and management of potential customers (Leads module)
– Assignment of lists to the commercial of reference
– Management and organization of activities on potential customers and acquired customers via the agenda (Calendar form)
– Compiling of visits reports (Visits form)
– Management of business negotiations (Opportunity form)
– Charts and reports on trends and sales forecasts Estimate Form, Sales Orders
– Invoices and DDT