PROCESSES for sales
With vtenext you can easily and rapidly manage customer acquisition and retention processes without any risk of losing data, whether related to contacts or orders.
vtnext makes available to sales teams all the necessary data for managing customers in an efficient, dedicated manner.
Advanced process management features allow for the automated management of promotional, profiling and estimating activities, thereby increasing customers and boosting sales. Statistics, graphs and reports provide users with a global overview of the situation.

With the Leads module you can verify all the details of potential customers and assign lists of customers to individual members of your sales team. With the dedicated Calendar module you can schedule and manage activities with leads, and the Opportunities module will help you make the most of your sales negotiations.
Managed Processes

· Management of assessment cycles
· Sampling
· Management of sales and technical authorizations
· Monitoring of negotiation progress
Cooperation

· Management of document flows towards
· Management of internal messages (company chat) both in and out of the office
· Activity planning and scheduling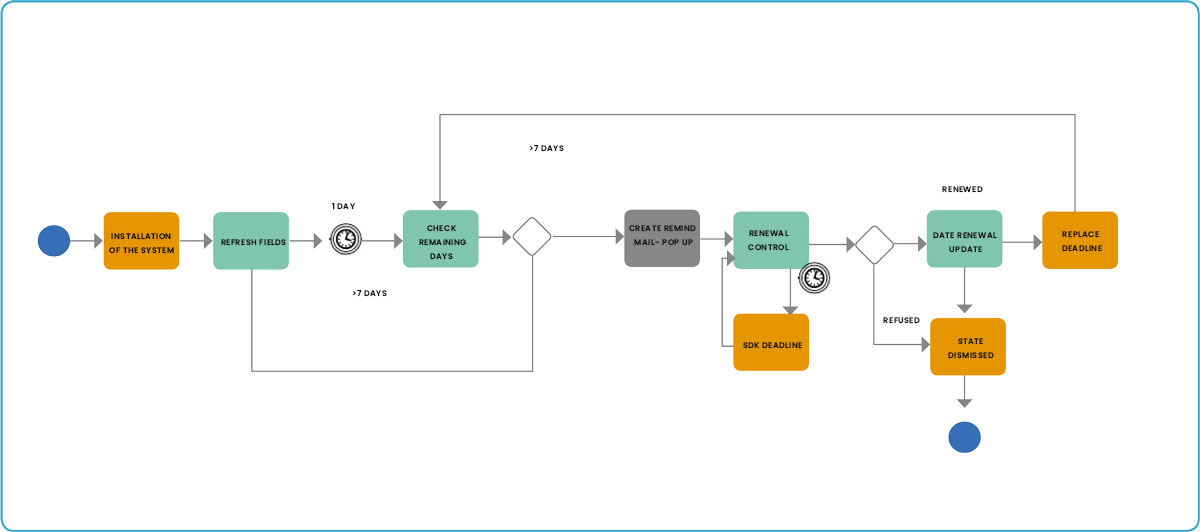 Renew License

A CRM-BPM solution designed to simplify processes, eliminate the occurrence of errors and reduce lead times, for increased customer satisfaction.


Discover the full potential of vtenext for the sales area

– Collection and management of potential customers (Leads module)
– Assignment of lists to individual members of the sales team
– Management and organization of activities targeted to potential and existing customers (Calendar module)
– Drawing up of visit reports (Visits module)
– Management of sales negotiations (Opportunities module)
– Graphs and reports depicting sales trends and forecasts
– Invoices and shipping documents