Digital Customer Service: how to exploit it to boost sales
Customer behaviour has changed radically over the past year: not only do people socialize, exercise, work and buy online, but they also use, much more than before, digital tools such as email, social media and chats in order to communicate with businesses.
In fact, the digitization of interactions suddenly accelerated: changes that would normally take 3 to 5 years to occur, have happened in just a few months.
The more the customers use digital services, the higher their customer experience expectations grow.
The consumer who enjoys an online experience can now belong to any age group: before 2020, most of the customers were young or middle-aged people. As of today, consumers of any age are accessing digital services and expecting:
well designed, easy-to-use and secure websites and apps: 88% of users say they are less likely to return to a website or app after a bad experience with customer service
a personalized experience with brands, given the increasing sensitivity and attention to how they spend their money
better customer service: users reward those companies that save them time and effort, abandoning the ones that waste their time and require more effort to solve problems
It is important to remark how with greater security and expertise in accessing online services, customers have many more options to choose from. As a result, companies face very different competition: not just industry competition, but also top competitors in terms of experience.
Everyone now compares any customer service to that of Zalando or Amazon, even though they are large companies with different offerings.
Precisely for this reason, customer service becomes crucial to keeping customers satisfied and loyal.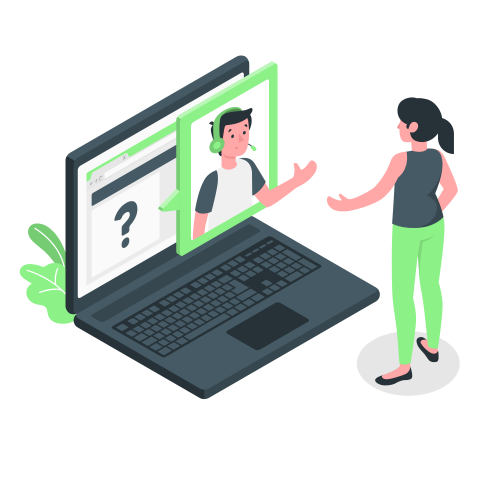 As the number of interactions between consumers and businesses grows, customer service is inevitably put under pressure and is not always able to answer all of the questions in a quick and timely fashion. In order to find the right answers, the operators often need to interact with different people within the organization. Just as often, operators provide interlocutory feedback to customers, in order to buy more time to gather additional information from colleagues.
The company's task is precisely that of making the resolution of the customer's problem as easy and quick as possible. Digital Customer Service is key to improving the speed of processes, but more importantly to solving complex situations effectively and maintaining a high level of customer experience.
In fact, effective internal communication allows the customer to receive timely answers: the operator can quickly exchange information with the department in charge, immediately giving the customer the desired answers and keeping his level of satisfaction high.
The rise of new digital channels has brought many companies to restructure themselves in order to create teams of experts in digital conversations. The results should not be underestimated: the speed of response is significantly higher compared to traditional channels, and it is also possible to serve more customers in the same span of time.
Improved customer satisfaction also leads to increased sales in terms of up- and cross-selling, thanks to direct collaboration between customer service and marketing.
The customers who left positive feedback about their interaction with customer service can be re-contacted promptly to offer them new products.
Customers feel as if they have received a personalized treatment and sincere attention to their needs.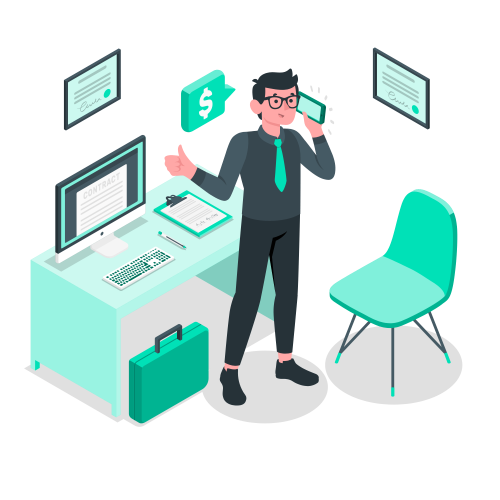 vtenext's CRM solution offers a variety of tools for effective customer service management:
management of requests through tickets coming from multiple platforms: emails, phone calls, toll-free numbers, forms, personalized web customer portal and easy integration with third party solutions, in this way requests will be easily consulted and historicized
creation of digitized automatic assignment and reminder processes: all trouble tickets will be quickly assigned to the designated group, thus reducing the time needed to take-over and respond
ticket management on multiple levels of assistance: depending on the company's complexity, assistance can be easily structured by levels of specialization.
advanced ticket management: if the request does not conclude with an answer within the ticket, it is possible to punctually assign tasks and duties to the different company areas keeping track of the interventions carried out
real-time sharing of updates about the taking over of tickets with customers: thanks to the customized customer portal it will be possible for customers to monitor open requests and their progress real-time, thus having a direct dialogue with the appointed company figure
internal chat: facilitates communication and internal exchange of information providing the customer with an effective response as soon as possible
Want to know more about increasing sales through proper Digital Customer Service management?
Download the slides from the webinar held by Paolo Fabrizio, digital customer service expert and Alex Roggero, Chief Brand Officer of vtenext.
During the years we've helped many companies define their digital customer service strategy, do not hesitate contacting us to know more!