How to effectively digitize your customer service and post-sales processes with vtenext
Over the past few years, thanks to the pandemic as well, the number of digital interactions between customers and companies has increased exponentially.
Not only do customers have more networking channels at disposition, but they also have greater expectations in terms of customer experience and better skills in digital services, knowing exactly what they want and how they want it.
The 2021 customer:
is not easily influenced, but becomes in fact an influencer through review and comments on social media
has a lot of information at hand, through which he/she forms his/her own opinion and makes purchases decisions
is disloyal, since there are endless alternatives at just a click away
Managing this kind of complexity has become an aspect that modern companies cannot afford to neglect.
In fact, the sale is only the first step in building a lasting relationship with customers.
It is well known that achieving a new customer is much more costly than retaining an existing one: precisely for this, managing customer service effectively and planning post-sales activities at best have become crucial aspects in order to compete in the market.
We should remember how an increase of 5% in customer retention can lead to an increase of 25-95% in company profitability (Harvard Business Review).
Of course, there can be too many channels to cover for customer service compared to the size of your company: the solution is to choose the ones that your customers are most familiar with and use most frequently, and use them as best you can.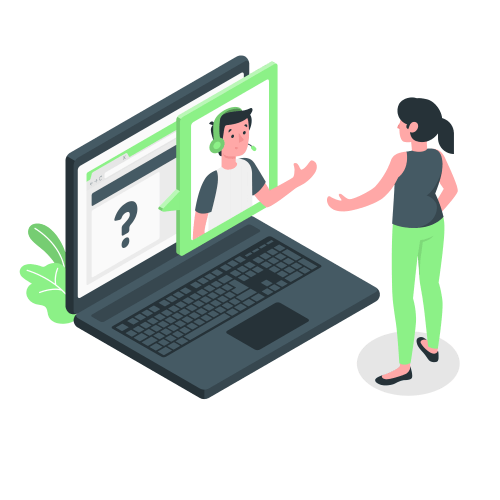 Optimal customer service management reaches all the touchpoints and moments of customer experience: from the first contact, to product/service delivery, until post-sales and customer care services.
Digitization has radically changed these processes. Customer service is no longer just a call center that answers at times set by the company. The customer, on his side, is no longer willing to wait for a solution for a long time.
Today's customer service must include:
omnicanality: the customer wants to have different touchpoints to interact with companies at disposition (phone, email, chat, social medias)
direct communication: social medias helped to reduce the distance with brands. Thus, customers want to talk to companies directly and instantaneously.
availability: communication happens without time limits or fixed schedules now
comparison: the customer has built extensive expertise with digital services and is therefore inclined to compare brands, even if it means comparing small businesses with giants like Amazon.
compliance: customer experience must be "seamless" and thus without differences between one channel and another. There cannot be inconsistencies or different experiences in different channels
speed and completeness: answers must be fast, precise and exhaustive.
From our experience in the digitization of customer service processes we identified 4 main steps:
Defining a clear and unambiguous process: it is the phase in which the roles, touch points, the tone and the best practices to be adopted are established
Involving all the relevant parties: adopting a software does not mean that it will be used by all the employees. Similarly, defining a process does not mean that it will be followed. For this reason it is essential to involve all the relevant parties from the very beginning in order to avoid the project's failure
Defining monitorable and achievable KPIs: number of tickets solved, average problem resolution time, cost per ticket are some examples
Continuous monitoring and improvement: not only should the changes made be tracked, but also, more importantly, the flow should be reviewed for bottlenecks and updated to incorporate external and internal changes.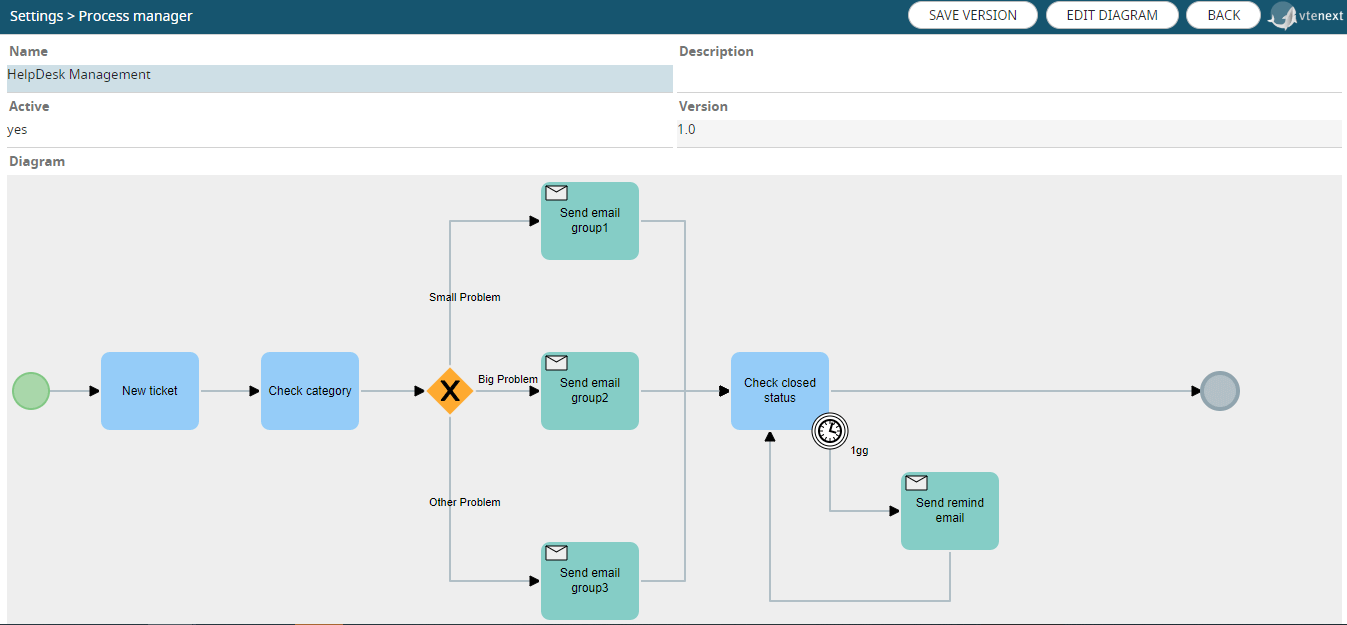 Thanks to its Business Process Management engine, vtenext's solution manages customer service related processes and, in particular:
creates tickets from a single shared platform, so that they can be easily taken care of, accessed and shared
manages tickets in an advanced way, assigns tasks and duties to the different business areas and easily keeps track of interventions carried out
plans service interventions
monitors and historicizes interventions on the calendar thanks to the Events module
reports on the interventions carried out
shares documentation of service intervention reports with customers in real time
… and many other things!
Adopting a process-based logic within the organization can bring a variety of benefits, among which:
deletion of bottlenecks
reduced problem solving time

no loss of data or valuable information
better internal communication thanks to tickets sorting and timetabling of activities
better communication with the customer who is always updated about the status of his request
monitoring of carried out activities
customer experience: customers are satisfaction thanks to the speed and efficiency of the service