App Mobile CRM – vtenext is always with you

vtenext Mobile is the app that allows you to access your CRM at any time. By using just your smartphone you will be able to access your informations as if you were using your computer.
During business trips, lunches, or meetings, vtenext Mobile app will connect with the vtenext service (both Cloud and On Site) allowing you to work on your data, manage the agenda, convert leads, manage contacts, projects, researches and much else. Using vtenext Mobile app you will be able to work without some tools that are typical of smartphones or tablet, for example the calendar or the phonebook.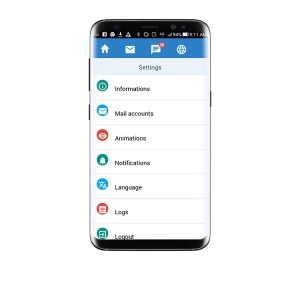 The app is available on Google Play and on iTunes by searching "vtecrm mobile".
With vtenext mobile you will have the possibility to work on the same modules you display in the desktop version. All the changes done using the app will be immediately updated on the server, if there is connection. If it isn't so, the changings will be automatically reported once the connection is available.
With vtenext app is possible to display the records depending on the setted filters, start the activities' tracking, see on the map the companies near you, create contacts and leads, manage the calendar and dispaly the one of the other users. Through the Talks module is also possible to keep in touch with your colleagues, no matter where you are.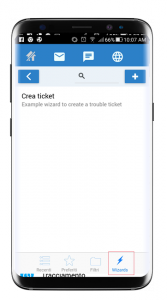 Use the vtenext app even when offline*

Installing the app you will be able to decide if downloading on the device all the server's data. Doing so you will be able to work in offline mode, by synchronizing the changings made once reconnected to the net.
*mode available only when using vtenext offline App module.
Talks Module

Using the Talks module is possible to keep in touch with your colleagues everywhere you are by displaying, answering and creating new conversations. It only takes a look at the App homepage to notice new notifications and always stay updated on your work.
Processes Module
vtenext Mobile offers you the possibility to display all the Business Processes created and setted server side and check how they are working, just by using the respective module.
Furthermore, is possible to display processes related to certain entities of a specific module, by using the relations menu.
Here below are reported some functions available when in offline mode:
• creation of a new records in every available module
• modify a record
• records deletion
• filters and folders display
• use of the global search and Talks reading
• creation of new Talks
• possibility to read and send emails
• lead conversion
Download for free vtenext Mobile CRM App on Google Play and iTunes. If you want more information about BPM CRM solutions, contact us at info@vtenext.com or use the form below