vtenext CRM open source BPM – web services
One of the keys to a successful project is a lean organization with a high standard of communication. With vtenext's BPMN processes we have succeeded in interconnecting different corporate areas, stakeholders and customers by promptly responding to alerts with practical, effective actions.
Similarly, the effectiveness of actions is also affected by the ability of the different systems and software used in the company to interface, communicate and be updated, thus allowing a consistent, uninterrupted flow of information.
With vtenext 18 and the Web Service feature, it is now possible to have the CRM communicate in both directions with the various software used in the company.
Thanks to an access token that is generated at the same time as the user ID, it is possible to interface other databases with the vtenext database, so that records and fields can be shared.
Likewise, through External Web Services vtenext can access a different database, use the data and by means of the BPM processes create/update entities (tickets, invoices, quotes, etc.) to be managed in the CRM.
The steps are simple and intuitive.
Select the External Web Service tab from the Settings menu, then enter the address of the application to be connected and set the parameters and the fields, as shown in the figure.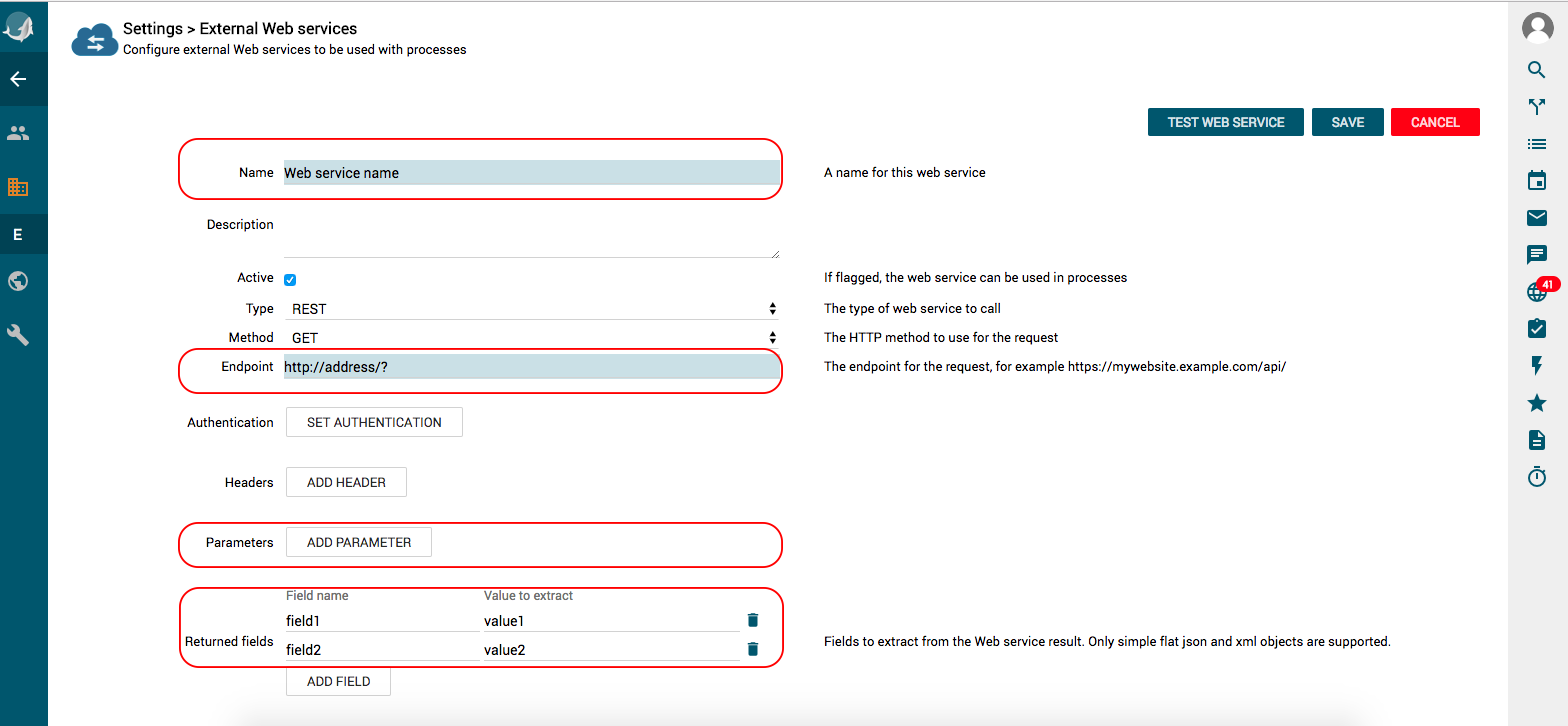 At the end of the import operation, through a simple BPM process you can use the data to create various entities in the CRM. The Web Service function is active with all Modules.
The example shown below describes the procedure for importing data to update a service ticket using the process (Fig. 2 to 5)

In the first task, the process start conditions must be set by selecting the ticket module and the "on create" condition.

In the second task, the Web Service function to be used for importing data must be selected.

In the third task the entity is updated. In this case the ticket is updated.. In questo caso del ticket.

This new function is useful for companies that use different systems and want a seamless flow of information that can also be used with other applications. By importing data from other databases into vtenext, you can fully exploit the potential of the BPM with a view to process creation and automation.
Fill in the form below to receive further information on the use of the Web Service function and our Open-Source CRM + BPM applications.