How to improve the Customer Experience remotely
The customer experience is one of the most important aspects for the success of companies: in order to be competitive it is in fact necessary not only to fully satisfy the customers' expectations but also to offer a great experience.
Even more so, in a complex scenario such as the current one, managing the relationship with existing and potential customers remotely can become a source of problems for organizations.
In the article "Smart working and Sales Processes"  we highlighted that among digital technologies, CRM is undoubtedly a useful platform in these difficult moments not only to manage customers but also to keep the company cohesive.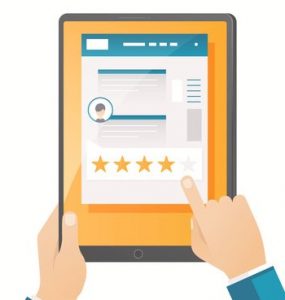 In particular, solutions like vtenext, which incorporate a BPMN engine, make it possible to speed up and simplify the management of business processes. It is therefore possible to implement the processes and automate them in a simple way: all you have to do is draw the process, assign rules and actions to the different tasks, test it and put it into action.
In this article we will explore some vtenext features and processes that can encourage remote work and customer experience (CX) improvement.
Why Customer Experience is important
Let's take a step back and try to understand first what we mean by customer experience. The customer experience is formed during the interaction with the brand and represents the way in which customers perceive the company during all phases of communication. People can be satisfied with the quality of products and services, but a complicated sales process or poor service will worsen the overall impression.
This is why a brand should find a way to effectively monitor and improve customer relationships.
Which are the benefits of an excellent customer experience?
Increases customer satisfaction
Encourages cutomer retention
Reduces the chrun rate
Gives competitive advantage to companies
Increases companies sales revenue
Builds stronger relationships with customers
A CRM system with BPMN engine such as vtenext helps to manage the customer experience remotely, being focused on managing customer relationships, optimizing business processes and breaking down internal communication barriers.
Why vtenext and its processes can improve CX remotely?
The vtenext solution allows you to better manage business processes even remotely as it allows you to:
Share informations: when the whole organization is online, it is not only possible to easily share processes and data but it will provide effective and coordinated information to customers, improving the customer experience.
Create unique processes in line with your Customer Experience strategy: not only an area, but the whole company must be involved, educated and aligned to promote a unique customer experience. Especially in a time when direct contact, both with colleagues and with customers, is lost, it is important to have technologies that allow you to put online, track and automate every activity. Only in this way will smart workers be able to work continuously remotely: the process will assign them the predefined tasks and guide them through the daily activities.
Solve problems before they occur: thanks to the implementation of alerts within the system, it is possible to check the problems that customers are experiencing in real time, in order to improve the product/service.
Share personalized content with customers in real time: thanks to the Customer Portal the customer will have the opportunity to monitor the progress of his requests and view any type of documents that are made available to him, such as manuals, invoices etc.
Following the pandemic of COVID-19, we decided to make our platform available for free until 30 June: take advantage of the time available and discover vtenext at this link.
Furthermore, by visiting forum you will have access to useful resources that will help you on your journey: online manual, forum and videos.