PROCESSES for fast and effective marketing
Increase campaign effectiveness and constantly monitor results through detailed statistical analysis and reports on customer and prospect behavior.
Improve your company's visibility and customer satisfaction levels.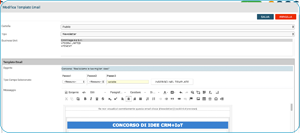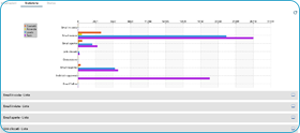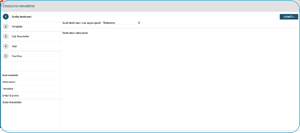 The marketing tools of vtenext represent one of the strengths of our CRM.
Manage and monitor campaigns from conception to analysis of results, always supported by advanced reporting and statistical analysis tools.
You will obtain the maximum control over the generated leads and their optimal management for the increase of sales and revenues.
Thanks to the BPM engine features you can automate all marketing processes optimizing results, time and resources.



Through vtenext you can
– Profile users based on behavior and type
– Create customer targets based on certain clustering criteria
– Create campaigns aimed at specific targets
– Manage and track negotiations arising from campaigns
– Manage WEB campaigns by creating webforms
– View notifications regarding status changes and change log
– Manage campaigns from the lead to the commercial offer
– Manage ROI and campaign progress reports
– Trace the behavior of the user Manage events
– Communicate quickly and respond to customer requests
– Share calendar and documentation with team members
DISCOVER MODULES
CAMPAIGNS AND NEWSLETTER
Bring together multiple newsletters within a single campaign and segment the activity by calibrating the mailings on the basis of objectives and targets. Design your newsletter and through the intuitive editor wysiwyg make your templates appealing to get your message to an unlimited target of recipients. If you are an expert, use HTML directly to create and customize your templates.
SMS AND FAX
With vtenext you can send SMS and Fax quickly and easily. Simply activate an email-to-sms and fax-to- email service. Once enabled, the service will be sufficient to define one or more email addresses enabled to send SMS and Fax.