---
New kit vtenext GDPR
CRM per il GDPR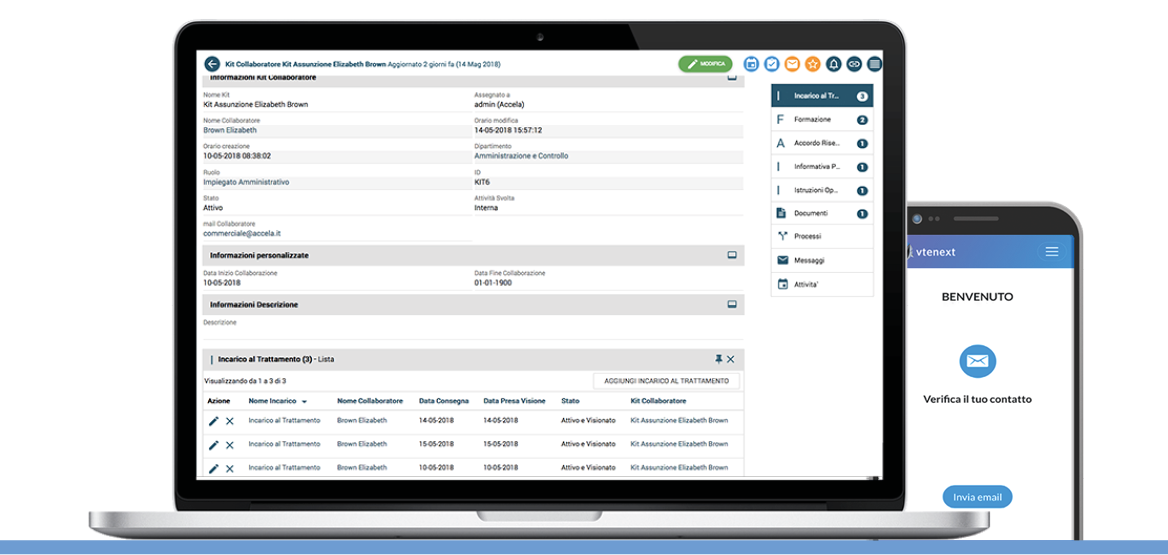 vtenext has the right solution for you.
If you are already a vtenext customer you can implement the additional GDPR Module in your CRM system. 
The Module consists of 2 sections –   a Data Processing Registry and  a Recruitment Kit – for fast, complete management of GDPR requirements and employee-related operations. All in complete, error-proof safety.

vtenext GDPR Vertical Solution
If you are already using a CRM, E-commerce, ERP solution, etc., by implementing the "vtenext GDPR Vertical Solution" you can manage all operations related to your employees and the new European Regulation, using the Data Processing Registry and Recruitment Kit.


With vtenext's GDPR vertical solution you can use different modules for the correct management of GDPR procedures:
Lead – Messages – Companies – Documents – Contacts – Reports – Suppliers – Calendar Graphs – Conversations

CRM for GDPR management
CLICK HERE to discover all the features of our solutions, and request information

---
WEB APP – vtenext GDPR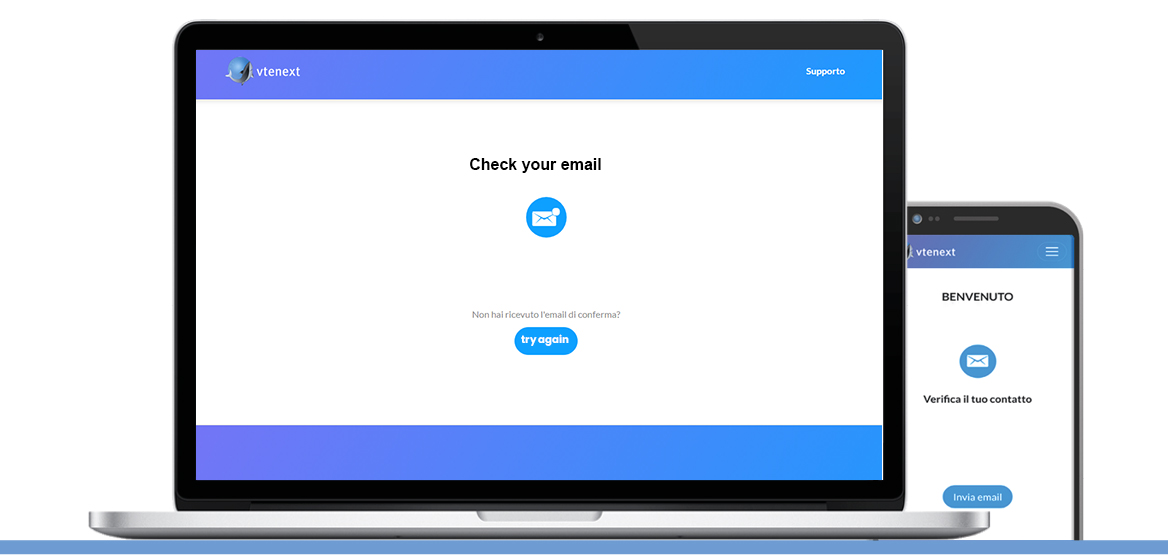 vtenext has also developed a Web App for your customers. Your contacts can modify their data, consent to its treatment or to profiling operations, and also erase it from the database. Totally autonomously.
Operations carried out by the contact using the App and confirmed through a link received by email will automatically update your CRM.
CRM for GDPR management
Click Here to discover our App's features.

---
With vtenext, GDPR compliance is made simple!