Join the IoT world with vtenext
The evolution of the IoT world is unstoppable. With the vtenext open-source IoT CRM system you can connect equipment and machines to the Internet and step into the infinite world of opportunities offered by the Internet of Things.



The BPM heart of the vtenext open-source IoT CRM system makes you a protagonist of the IoT world.

By simply connecting an IoT sensor or gateway to the IoT EVENTS module in vtenext you can start the BPM processes that were previously created in the CRM system.
Sensors make objects 'smart', 'recognizable', and able to monitor real events.
These events are collected and are able to trigger alerts to external systems. vtenext detects these events and conveys them into the CRM system's management flow.

Internet of Things
With the BPM module you can model processes, add quantitative values, risk and performance indicators, players and applications involved, and perfectly align them with corporate requirements.
By reducing complexity and minimizing operator intervention, the BPM system effectively directs all processes towards the set objective and so eliminates unexpected events and surprises.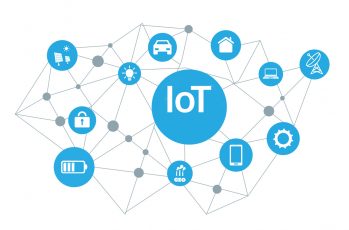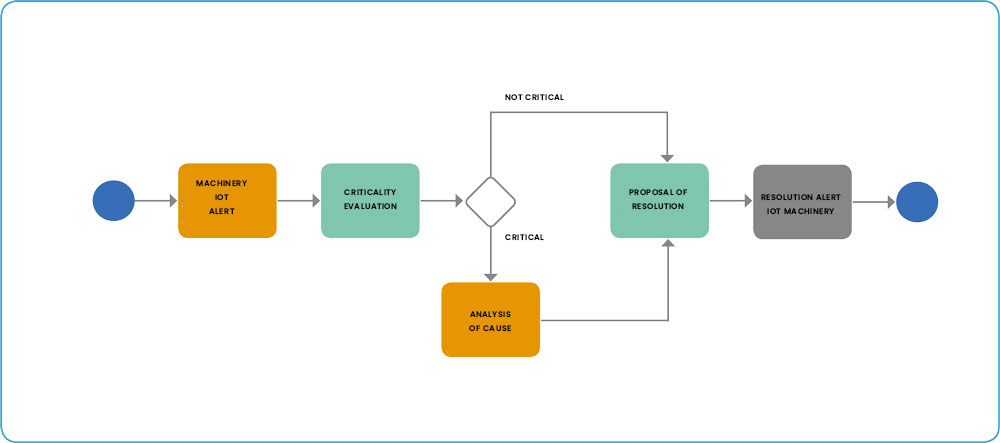 Users will enjoy only benefits from the effectiveness of results and the simplicity of the IoT.
In this scenario, vtenext focuses on the implementation of CRM-BPM processes associated to company/customer interactions, paying special attention to the maintenance and customer service areas.
Machines and IoT devices now communicate closely with customers and are able to automatically activate customer service, approval and maintenance cycles.

Actual events, guided along the CRM management flow, are able to trigger alerts to external systems and start automatic marketing and customer service processes.
In this perfectly channelled flow, the IoT devices can increase the efficacy of a process before starting it. This is done by querying the CRM and, for example, assessing the characteristics and preferences of given customers.
Automation becomes simpler

Devices connected to the Internet have the sole function of managing 'sending alerts'.
Thanks to the BPM configuration interface, the management of automation logics is moved downstream, also towards the ERP.
Fast times

Thanks to the user-friendly approach of the vtenext CRM Open Source IoT tools, prototyping and implementation times of new automated or authorization flows are reduced, and all flows can occur without necessarily requiring technical or IT skills.
Customer satisfaction above all

Events collected and alerts received from the IoT can be consulted by customers or dealers that access to the Customer Portal or the CRM with a dedicated profile, so customers are always up-to-date with automated flows.