CRM Software:
why is it important?
A CRM Software (Customer Relationship Management) is a tool with specific features to provide a high-quality Customer Experience to your clients, managing through a single platform marketing campaigns, sales pipeline, post sales activities and assistance tickets improving the internal communication and the different team's organization.
Discover vtenext for Free!
CRM Software: what is it?
The CRM Software, or Customer Relationship Management, is a platform with specific features to allow your company to effectively manage relationships with your customers, creating a unique experience, since the first contact to the post sale assistance. 
The goal is to help companies not only to acquire new customers, but also to loyalize existing ones. In fact, the acquisition can cost companies up to five times of the loyalization. 
Why is a CRM Software important?
Without a CRM, information about customers would be scattered, difficult to reach and easily lost. Thanks to a Customer Relationship Management solution, you would be able to create a safe shared working environment where all the business areas are able to easily reach updated information, breaking down internal communication barriers.
CRM Strategy: a customer centric future
A CRM solution is not a magic wand, it is also fundamental a management change through the adoption of a customer centric CRM strategy. With the arrival of the digital era, the consumer has become more conscious, easily influenceable and highly unloyal: he has thousands of options just a click away.
For this reason, it is important to track relationships with customers, making those grow and creating a unique buying experience. Here the adoption of a correct CRM strategy can make the difference, creating efficient and effective business processes and easily coordinating sales, marketing and post-sale teams.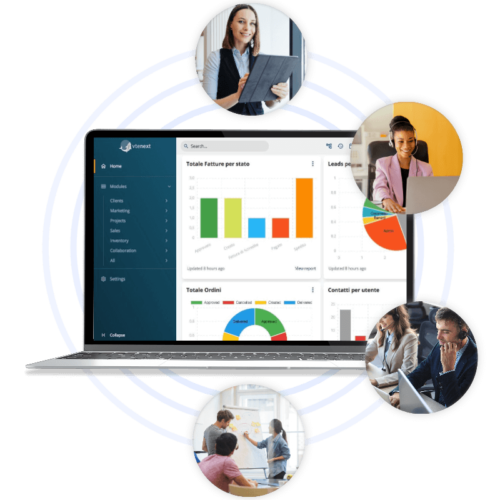 Why does your Company need a CRM?
Sales Increasing

Growing relationships with customers certainly brings a loyalty increase, which means positive buzz and higher chances to repurchase.
Information Centralization

Centralizing in a single database all your customers' data makes easier the information exchange and the creation of a uniform Customer Experience.
Planning team's tasks

The knowledge sharing within the company breaks down internal barriers and makes the organization of activities easier for sales, marketing and post-sale team.
Satisfied Customers

Relationship with customers and prospects management is fundamental to create a sales pipeline, which satisfies each customer, increasing customer satisfaction and retention.
Managing tickets fastly

A CRM allows to manage in real time tickets arriving from different channels (email, phone calls, social etc.) implementing also tailor made automations.
Business processes


Digitizing business processes it is possible to create automations able to make employees save time and which allows an accurate performance monitoring.
How to choose the correct CRM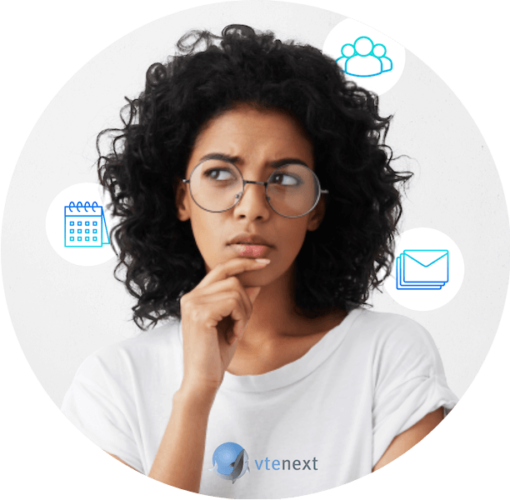 Define your goals
Before starting the research it is fundamental to define which areas you want to involve in the project and your SMART goals (Specific, Measurable, Achievable, Relevant, Time-Bound).

Cloud or On-Premise
Another important choice is between a Cloud solution, managed by the supplier and reachable through a browser, and an On Premise solution, setting up the servers within your company. In this case, customization and maintenance are borne by the internal IT area.
Integrations and customization
The solution must be integrable with the other solutions you are already using (ERP, ecommerce, etc.) to facilitate the information flow. It has to be also easily customizable to adapt to your company specific needs.
Assistance and training
When evaluating a supplier it is important to consider professionality, expertise and willingness. Is the CRM available in your language? Is it included a training path? Are promptness and punctuality guaranteed during the assistance phase?

"Thanks to vtenext and its extreme flexibility and integration speed with other systems not only we manage complex business processes but also ease the user, allowing the possibility to work on a single platform, while eliminating the probability of errors and reducing the time needed for each activity."
– Diana Setaro IT & Business Excellence Manager at Bosch Rexroth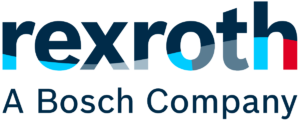 More than 1.000 companies are using vtenext every day, including:




It is the only 100% Italian All-in-One CRM that allows you to manage through a single platform all the activities in which the customer is involved: from the marketing to the post sale, as well as sales pipeline and assistance.
Automating business processes you will be able to easily manage your team's activities, in addition the Open Source nature allows an easy integration with each platform you are already using (ERP, ecommerce, etc.).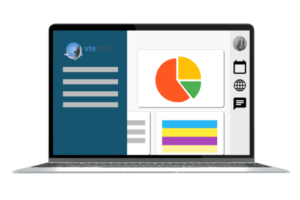 Sales Funnel
Contact leads and convert customers analysing opportunity status and sales performances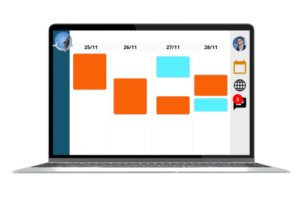 Coordinate your team
Plan appointments, reunions and define tasks effectively and easily through the team's shared calendar and the internal chat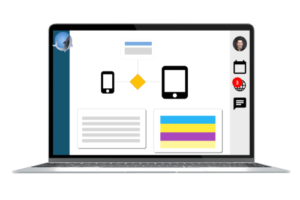 Mobile App
Update records, make appointments, monitor projects and take your activities always with you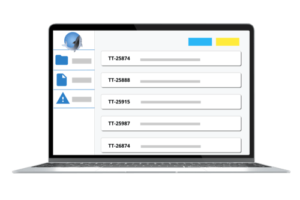 Customer Service
Supply to your customers a portal through which they can open and monitor the status of their tickets in real time and access to important resources as documents and FAQ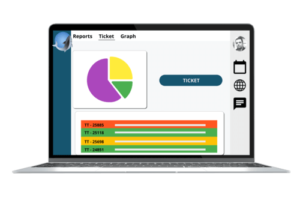 Assistance through tickets
Manage fastly customer requests through tickets, create performance reports and track activities through intervention reports signed by the responsible
GDPR Compliant
Send email and newsletter to different recipients guaranteeing the GDPR compliance