Reseller – America Latina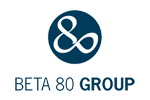 Beta80 Group contributes to its customers' competitive advantage, supplementing the most functional technological solutions to their specific business model. Born in 1986, Beta 80 Group positions itself for ages between the 100 first ICT enterprises in Italy: an aim which is the summary of the stable growth path and depth skills.

Brasil: Alameda Gabriel Monteiro da Silva, 2700 CEP 01422-002, São Paulo, SP – Brasil

www.beta80group.it

e-mail: info@beta80group.it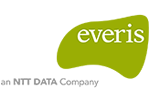 Everis, company of multinational advice with more than 7.500 employees who offers total business solutions, covering all aspects of the value chain, from evaluations of a strategic nature, the management of IT operation, maintenance and outsourcing, through implementation of integrated solutions and business services. Advice Activities in the Telecommunication, Banks and Insurances, Industry, Consumer, Utilities and Public Administration sectors.
Brasil: Av. das Nações Unidas, 14.171 – Torre B – 16º andar Vila Almeida – 04795-100

www.everis.com

e-mail: Brazil.Marketing@everis.com

MATRIX Consulting provides a quality business consulting service through trained professionals to diagnose or formulate specific solutions for the business environment.
MATRIX's SAP Business Consulting combines business knowledge and SAP solutions related to the most diverse market segments, always with tailored service for products and services.
In our projects: SAP ERP / SAP CRM / SAP HCM / SAP BI, we act in a differentiated way, investing in long-term relationships, both with our customers and with our talents, always aiming to carry out the projects in the best way and with the highest quality.


matrixconsulting.com.br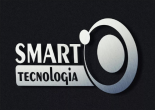 We are an Information Technology consulting company that aims to provide solutions that lead to the innovation of the operational and administrative processes of its clients. Based on the conditions necessary to obtain good results, Smart Technology prioritizes that the knowledge held by its professionals is the largest strategic asset that guarantees the competitive differential of the company.


Mission
Provide the best solutions in information technology and communication to fully meet the needs of our customers with creativity, innovation, flexibility and agility by adding value and keeping them in the focus of their business.
Vision
To be a reference for the excellence, innovation and creativity of our solutions. Committed to aggregating value for our customers, partners, employees and the community.
Values
Commitment, Innovation, Quality, Ethics, Excellence and Social and Environmental Responsibility


www.smarttecnologia.com.br