PROCESSES for fast, reliable marketing campaigns
Increase the effectiveness of marketing campaigns and regularly monitor results thanks to detailed statistical analyses and reports on customers' and leads' behaviour.
Give more visibility to your company and improve customer satisfaction.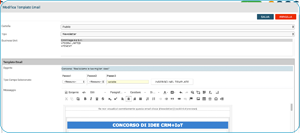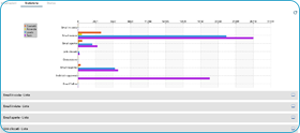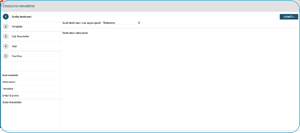 vtenext's marketing tools are the key highlights of our CRM system.
Manage and monitor marketing campaigns, from initial ideas to result analysis, thanks to advanced reporting and statistical analysis tools.
Maximize control and management of generated leads, increase sales and turnover.
With the BPM engine functions all marketing processes can be automated, maximizing results, time and resources and increasing the level of satisfaction of both customers and prospects.



With vtenext you can
– Profile users based on types and behaviour
– Create targets according to specific customer clustering criteria
– Create targeted campaigns aimed at specific recipients
– Manage and trace negotiations generated by campaigns
– Manage WEB campaigns through web forms
– Show alerts referred to status changes and change logs
– Manage lead-targeted campaigns leading to sales offers
– Manage the ROI and campaign progress reports
– Track user behaviour
– Communicate rapidly and respond to customer queries
– Share calendars and documents with other team members
EXPLORER THE MODULES
CAMPAIGNS AND NEWSLETTER
Group multiple newsletters into a single campaign and segment activities by adjusting newsletters to specific targets. Design your newsletters and give your templates a captivating style with the user-friendly wysiwyg editor. Reach an unlimited number of recipients. Expert users can use the HTML language to create and customize templates directly.
SMS AND FAX
With vtenext you can send text messages and faxes in a simple, easy way. All you need to do is activate the email-to-SMS and fax-to-email service. Once the service has been activated you just need to enter one or more email addresses from which text or fax messages will be sent.