CRM, acronym of Customer Relationship Management, represents a winning business strategy. It establishes a new approach to the market by placing the customer and not the product at the center of the business.
The CRM Software helps companies to identify and manage acquired and potential customer records, in order to plan activities, strategies and plans with the aim to acquire new customers and maximize the profits on loyal customers by trying to understand their needs and expectations.
KPRO Consulting and vtenext: together for a good cause
KPRO Consulting, thanks to the Open Source CRM vtenext, decided to develop the tool for completely different purposes.
KPRO Consulting, lead by the founder Francesco Riflesssi, has been engaged on the humanitarian front for years, reason that inspired Mr. Riflessi to develop a customized CRM to manage all the activities related to charity events and distance adoptions carried out by Caap Onlus, of which he is active member.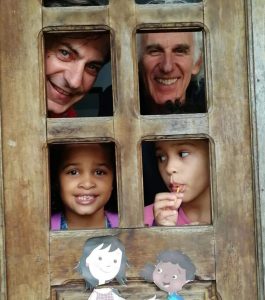 Thanks to the flexibility of vtenext product it was possible to create a useful tool for the management of the projects activated by the Association. To date it counts almost a dozen of projects between Brazil and Peru with a total of about 500 children adopted and around 300 godfathers.
By using the CRM, the association can: manage the record of the adopted children, monitor the matching of every children with the respective Godfathers and keep track of the donations received.
Last but not least the Portal is used by the people in charge of the different projects to upload photos, documents and plan activities.
The system has also been translated into Portuguese to make it easier for local referents to use it. The association, relying only on donations, managed to carry out the project also thanks to VTENEXT Srl which granted the product licenses free of charge.
Want to know more? Fill out the form, we will be happy to contact you as soon as possible!
| | |
| --- | --- |
| | Autorizzo al trattamento dei dati come da Policy |