Reseller – Asia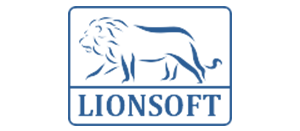 LionSoft LLC is dedicated to IT business since its foundation in February 2005. LionSoft LLC is business partner of Microsoft, Oracle, IBM, Atlassian and other companies. LionSoft is focused on providing full spectrum of high quality IT services based on its wide experience in management of IT projects using the whole range of Atlassian products. LionSoft has an exclusive expertise in using Microsoft© Visio and SharePoint as a unified environment for business modeling and close integration with existing corporate management systems.
LionSoft offers unique expertise in business process management solutions, design and development of individual corporate modeling standards based on the most successful international practices and the latest research inBPM area, corporate reporting, publishing and collaboration on enterprise process models to improve business processes and overall business efficiency.

lionsoft.ru

Tula (RU)

Gadgets and widgets don't solve problems; smart, skilled, resourceful people do. It's a simple, basic principle that we put into practice every day. Our seasoned consultants create, develop, manage and train people to use end-to-end business and technical solutions that work for them.
APCA is a single-source solution for business problems that require both highly advanced technical skills and unique, inside, in-depth industry knowledge. From consulting, training and Technology enablement; APCA/Leapone is focusing on business solutions that require performance optimization.


www.apcatech.com
Amman (Jordan)

Chief Executive Officer:
Phone: +962-6-5377-855 ext 116
Fax: +962-6-5377-833
Mobile: +962-79-5555-772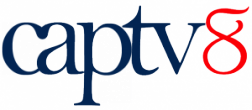 Captv8 Asia offers customer journey optimisation solutions that include:

Cloud and On-site CRM technology solutions covering…
– Live Chat, Web Call, Video Call & Co-Browse;
– Outreach, Sales Automation & Cross-Channel Customer Service Management;

Outsourced CRM Bridging Services supporting:
-Digital Customer Experience Audits & Design;
-Digital Traffic Analysis, Lead Generation, Data Cleansing & Data Enrichment;
-Data Analysis, Strategy Development and Management Workshops;
– Live Chat and Email Marketing;


Primarily based in Kuala Lumpur, Malaysia, we also cover the South East Asia region, directly or through business partners.


www.captv8.asia
Technokrafts
We at Technokrafts Labs collectively integrate our technological skills & innovative ideas in forming the deliverables more scalable, client efficient, usable and functionality oriented. Whether you are a small company looking for a quick affordable solutions or a larger business seeking a fully customized solutions, Technokrafts has the experience and knowledge to provide the right solution that is best for your organization.


Flat # 9
www.technokrafts.net
Sadguru Krupa
Apt.
Aditya Nagar
Ashoka Marg
Nashik
Maharashtra 422007
e-mail: sales@technokrafts.net