The software company VTECRM signs an agreement with the russian LionSoft LLC
Milan-London 02.10.2017. VTECRM announces a new partnership with LionSoft LLC Company, based in Tula and operating in the russian ICT market since 2005. The company specializes in the provision of information and technical services and has a great knowledge and experience in the implementation of management systems for the development of IT projects.
The company provides consulting on all aspects of the effective implementation of business simulation systems, including the design and development of individual business modeling standards based on the most successful international practices and the latest research in this area, the construction of corporate reporting, business models publishing and organizing joint work of all employees to improve business processes, aimed at the end result of improving business performance.
Through this new agreement, LionSoft will distribute in the russian market the VTECRM open source solutions, in particular the new release of VTECRM16.9, called NEXT, with innovative features and functions that make it a unique solution in Europe in the market for CRM Open Source Enterprise Class. VTENEXT, in addition to having a new graphical interface for desktops and mobile devices it now also provides advanced management of customer-related business processes, typical of BPM software (Business Process Manager).  To date VTECRM has been chosen by over 15,000 companies in many european countries, ranging from small companies to large multinationals.
"We are pleased to distribute VTECRM's solutions. Through them we will be able to align VTECRM tasks with flexible BPM workflows by using proven industry patterns from best experts in Russia"- says Igor Morenko, CEO LionSoft.
"We are delighted to be able to boast such a strategic partnership as that achieved with LionSoft – comments Davide Giarolo, CTO & founder VTECRM – because  it allows us to enter the Russian market with a partner of proven experience in BPM tools and business process management".
LionSoft LLC 
LionSoft is dedicated to IT business since its foundation in February 2005. LionSoft LLC is business partner of Microsoft, Oracle, IBM, Atlassian and other companies. LionSoft is focused on providing full spectrum of high quality IT services based on its wide experience in management of IT projects using the whole range of Atlassian products. LionSoft has an exclusive expertise in using Microsoft© Visio and SharePoint as a unified environment for business modeling and close integration with existing corporate management systems.
LionSoft offers unique expertise in business process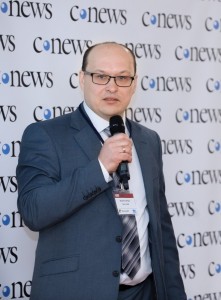 management solutions, design and development of individual corporate modeling standards based on the most successful international practices and the latest research in BPM area, corporate reporting, publishing and collaboration on enterprise process models to improve business processes and overall business efficiency.
For more information please contact:
VTECRM  
London (UK) Tel. (+44) 2035298324 – Milan (Italy) Tel. (+39) 02-0237901352
Cristina Menon, VTECRM Marketing Department
cristina.menon@vtecrm.com www.vtecrm.com
LionSoft
Tel: +7-487-231-2663, +7-906-533-5552,
Boris Zinchenko, CTO LionSoft
boris.zinchenko@lionsoft.ru www.lionsoft.ru