Discover our CRM with a BPM heart
Design your processes in vtenext Process Manager. The simple and intuitive graphic editor will allow you to implement the processes without necessity of particular technical and IT skills.

With vtenext you have all the potentials of the BPM engine for creating Processes.
vtenext is the advanced Open Source Enterprise solution with CRM and BPM functions.
In addition to CRM functionality, you can implement your processes and automate them in a simple way, through the intuitive editor of our "Process Manager" module.
Just draw the process, assign rules and actions to the different tasks, test it and enjoy the result.
Plan and implement all the necessary strategies for
the acquisition, the loyalty of your customers, through a unique environment in which to manage the marketing, sales and after-sales operations, in a digitized and fluid way.
Take advantage in terms of cost reduction, resources used and the incidence of errors.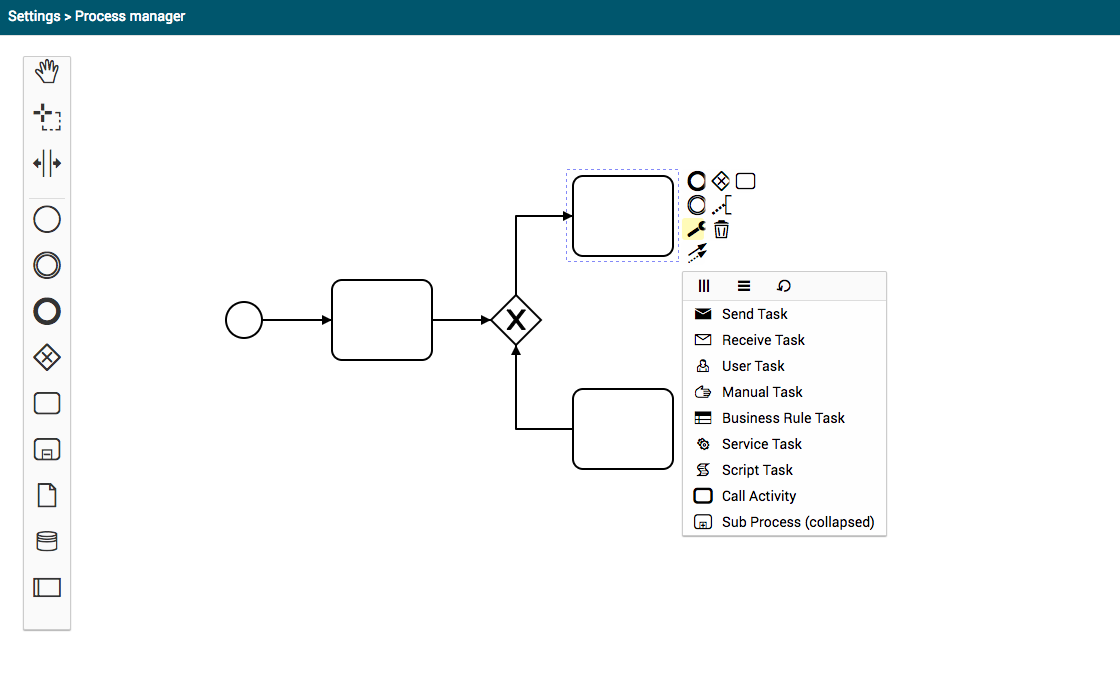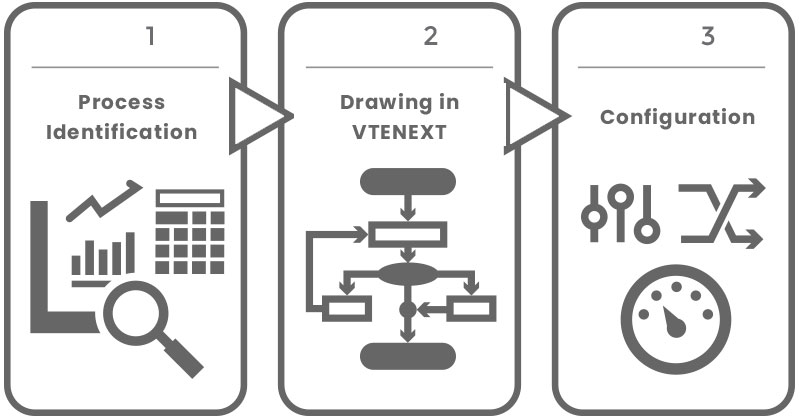 The BPM Engine allows you to map business processes by managing them through a system of tasks and tasks for authorized users.
This way you can benefit of:

–  an important reduction of any human errors in the execution of the procedures
–  faster execution speed
–  an execution of company procedures in a certain and standardized way
–  a check of possible bottlenecks in the organization with a reduction in the procedures learning times