Servitization
Servitization refers to the joint offer of products and services. It is a process that involves innovation in the capabilities and processes of a company, so that it can better create value, going from the sale of products to the sale of product-service systems.
Specifically, the servitization mainly concerns the manufacturing companies that are called to change their business model, from a centric product to the integration of the product with the services.
Servitization allows you to differentiate your offer from that of competitors and at the same time increase customer loyalty over time.


Depending on the type of servitization used, also the pricing logic can vary: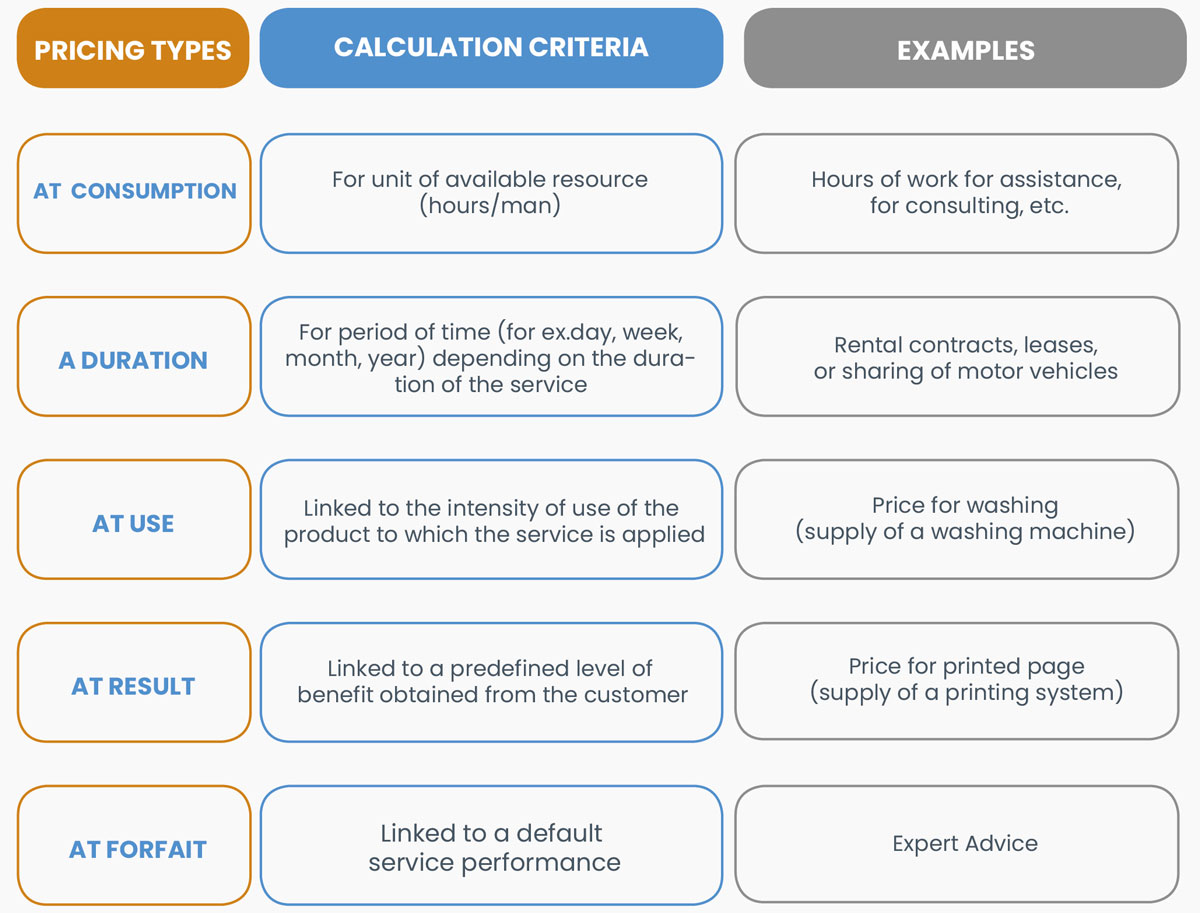 Typically, manufacturing companies when they are in a servitization logic must know that offering services is very different from offering only products, because:

– services are typically immaterial, can not be stored and are typically carried out by the manufacturer to solve a customer problem.
– services are more or less complex processes that require a good dose of relational skills between the producer and the client with different "moments of truth"
– services are experiences that the client experiences and evaluates through the "filters" of human perception (sensory, emotional, rational, relational and value)
– services to be provided require the participation of various actors such as partners, contractors, assistance networks, etc.
In this framework of complexity of servitization, vtenext allows in a concrete way to support manufacturing companies for:
– manage the processes, through their planning using their heart BPM (business process manager), their execution (through the TASK to the teams) and the related reporting
– manage relations with customers, through its CRM nature that allows to keep track of all relationships with customers, their contacts and the different types of services / active contracts on it

– managing the various players involved in the servitization chain through web and mobile graphic interfaces that can be distributed to the end customer (customer portal) with considerable ease and at low costs
– model service processes over time, thanks to a modular and scalable structure that does not require the intervention of the developer